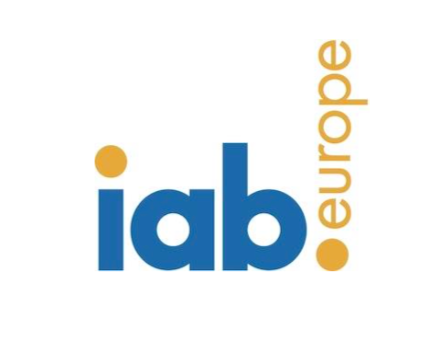 Third-party verification is a vital step in the cross-industry drive for improved quality standards in digital advertising across Europe
Today, the European Authority (the operating division of the European Viewability Initiative, resourced by IAB Europe and EACA) announces the appointment of these three independent, media auditing organisations to undertake annual technical measurement audits of any company providing viewability measurement services across Europe. This will enable viewability measurement companies to achieve appropriate European accreditation (via a Certification Seal), recognised by all markets in the region and removing the need for further national accreditation. In turn, it will also complement the drive for higher quality standards in digital advertising across all markets.
This decision follows a Request for Proposals (RFP) process in which seven experienced auditing companies submitted detailed responses. The subsequent RFP evaluation process was led by the key stakeholders of the European Authority with expert support from the Technical Committee, appointed by the European Viewability Steering Group (EVSG).
The approved auditors were determined by a series of factors, including – clear demonstration of expertise and capabilities, sophisticated audit methodology and competitive pricing structure. Each of the 3 auditors will work closely with the European Authority along with the appropriate National Authority (i.e. cross-industry bodies in the UK – JICWEBS, Germany – AGOF/BVDW and France – Digital Ad Trust). In turn, each viewability measurement company will be able to select their preferred auditor.
The European Authority will grant licence agreements to the auditors on the basis of the proposed audit methodology and cost forecasts outlined within the respective RFP submissions. The immediate next step will be the delivery, by each auditor, of an effective 'real-world' audit test environment. The European Authority & associated Technical Committee will review and approve each of these test environments in advance of any audits being undertaken.
The purpose of the audits is to evaluate the performance of the technical approach offered by the viewability measurement companies according to the requirements of the European Viewability Measurement Principles (developed and published by the EVSG). Following each audit, the chosen auditor will produce an Evaluation Report – summarising the results to enable the European authority to assess whether a European Seal of Accreditation should be issued for the viewability measurement tool under scrutiny.
In the few markets where a national viewability certification process already exists, the European Authority is working with the relevant stakeholders to ensure a smooth transition and adoption of the European Certification Framework.
This Framework has been designed to offer a consistent solution across all
European markets – irrespective of the existing status quo. In the interests of contributing towards the development of consistent, global standards the European approach should also provide useful guidance for other regions or markets seeking to develop similar solutions.
Quotes on behalf of key stakeholders involved
Alison Fennah, Executive Business Advisor, IAB Europe said: "The appointment of these auditors is the key next step in the implementation of the European Viewability Initiative. Agreed standards and third party auditing are vital for a healthy digital ecosystem and we look forward to measurement companies taking advantage of this certification to drive their business across the region and beyond."
Jon Chase, Board Director and Chair Media Agencies Council, EACA noted: "EACA remain fully committed to driving improved viewability measurement standards across Europe and beyond. We look forward to partnering with the chosen auditors to undertake Europe-wide audits. In turn, providing cross-industry approved certification of the multiple viewability tools. Another crucial step towards enhanced accountability and trust in digital media metrics."
Richard Foan, Chair at JICWEBS in the UK added: "By agreeing which auditors are asked to undertake reviews the European Viewability Initiative takes another important step for European harmonisation and simultaneously contributes towards global standards for local markets. JICWEBS will continue to play its part in progressing this initiative and working with other stakeholders to address the remaining transition related questions"
Thomas Duhr (Vice-President at BVDW) said on behalf of the cross-industry team at BVDW-AGOF in Germany: "We are fully supportive of this European Viewability initiative that brings together relevant stakeholders – marketers, media agencies, measurement service providers – to help improve quality assurance across the digital advertising industry. In turn, it will be a key part of the Digital Trust initiative in Germany developed as a basis to establish a uniformly high level of marketing quality."
Jean-Marie Le Guen (Director General, IAB France) commented on behalf of the Digital Ad Trust in France: "The selection of auditors is a major step in the development of a consistent approach in the auditing of viewability measurement services across Europe. The appointment of carefully selected auditors will provide greater transparency on the market and will allow stakeholders to make sure their viewability measurement tools meet the best performance standards. Digital Ad Trust members are committed to developing transparency and accountability to increase trust and create value for all stakeholders and, as such, fully supports the European Viewability Initiative."
Valerie Morrisson, Managing Director, CESP, added: "Moving from served to viewable impressions ranks among the top priorities for all stakeholders, as shown in IAB Europe's annual Report 'Digital Brand Advertising and Measurement'. I'm pleased to see that EACA and IAB Europe have managed to convince the European countries to join forces to create a pan-European certification process to support this important move for the industry."
Simon Redlich, Chief Executive at ABC, said: "We're pleased to be appointed by the European Authority as an independent auditor to support this pan European initiative. Our well established viewability testing processes are recognised for delivering consistent, comparable results and we remain committed to increasing transparency and trust in this area."
Professor Wolfgang Lehner from GWT-TUD noted: "We are excited to be appointed as one of the official auditors for the European Viewability Initiative. We look forward to providing transparent and objective audits of the viewability measurement tools."