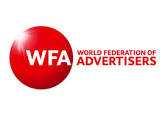 Industry Associations from Chile, France, Italy, Norway and the USA recognised for outstanding leadership as LATAM associations and New Zealand receive special awards. 
WFA President and Mastercard CMO Raja Rajamannar has recognised the achievements of five key initiatives led by industry associations around the world as well as handing out two special awards.
The President's Awards recognise initiatives that deliver an outstanding contribution to the marketing industry. They are awarded annually to projects run by national advertiser associations around the world that have helped advance the marketer's agenda and made a real business difference. Initiatives were judged on being able to compellingly demonstrate that they had made a measurable impact in the last year.
This year's winners were selected from 16 initiatives submitted by 11 associations from the WFA's sixty strong membership of national industry associations on six continents.
The winners are:
ANDA (Chile): Representation of Women in Advertising. In 2019 ANDA published a guide to best practice on the representation of women in advertising. The goal was to promote industry action and avoid biased and harmful representations of women. The guide is one output from a wider initiative on gender equality which aims to establish actionable and measurable objectives.
Union des marques (France): Digital Ad Trust. Launched in 2017, the Digital Ad Trust is a label that certifies websites that commit to responsible advertising practice. Led by a steering committee consisting of brands, agencies, publishers and sales houses, DAT certification covers Brand Safety, Viewability, Fraud, User Experience and Protection of Personal Data.
UPA (Italy): Nessie – Next gEneration System for Strategic Insight Exploitation. Nessie is a "data lake" initiative designed to help advertisers share knowledge and insights and collaborate on projects and growth opportunities around data-driven marketing. The goal is to foster more sustainable business models that comply with privacy rules by accessing only first-party data.
ANFO (Norway) Fim – Self-regulatory committee for influencer marketing. Fim was launched in 2019 to address body image issues among children and teenagers and enforce guidelines for advertisers and influencers. The cross-industry initiative is a response to increasing pressure from the Norwegian authorities for brands to address harmful influencer marketing practices.
ANA (USA): Center for Brand Purpose. The Center for Brand Purpose gives marketers the tools and know-how they need to create purpose-driven programmes that authentically connect with consumer passions and fuel growth. The initiative was a response to ANA research which found that 82% of member CMOs needed help to define and activate their purpose.
A Special Award for International Collaboration also goes to the national associations of Argentina (CAA), Brazil (ABA), Chile (ANDA), Colombia (ANDA) and Paraguay (CAP) for the Buenos Aires Declaration for Progressive Advertising. In October 2019 the five countries in Latin America committed to action on harmful stereotypes in marketing communications. The initiative is a response to research by the Unstereotype Alliance, which found that most consumers still feel most advertising does not reflect the world around them.
Finally, ANZA (New Zealand) also receives a Special Award for combatting online harm.The Christchurch attacks in March 2019 shocked the world and ANZA publicly called out the platforms and their policies and asked advertisers to consider their media investment choices. This action attracted massive international support and was backed by the WFA and the WFA-led Global Alliance for Responsible Media (GARM) as well as the G20 summit in France.
"It is wonderful to see the great work that national industry associations are leading in their respective countries to drive positive change across the industry and society in these challenging times. Congratulations to this year's winners and to all national associations in the WFA network helping elevate the marketing profession locally and globally," said Raja Rajamannar, WFA President and Chief Marketing and Communications Officer (CMCO) at Mastercard.